Dentist in Cottage Grove, OR
All our professionals at Timberline Dental maintain the highest levels of accreditation and pursue ongoing education to stay abreast of the latest trends in dentistry.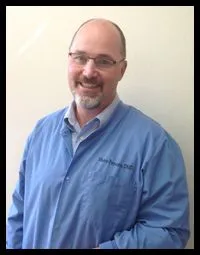 Shane A. Parsons, DMD
Dr. Parsons grew up in Toledo, Or and graduated from Oregon Health Sciences University in 1998. He and his wife, Sharyn, returned to the Oregon Coast and practiced dentistry for 14 years. They recently relocated to the Eugene area with their two kids and are loving life in the valley!
When Dr. Parsons isn't working you will find him watching or coaching sporting events his children participate in. He enjoys the outdoors, fishing, golfing and hunting. He spent a short time in Honduras where he treated local residents in outlying communities.

Dentistry is a passion of Dr. Parsons and he continues to learn new skills and stay current in his field. He especially enjoys root canals and restoring dental implants. Dr. Parsons and his team look forward to serving your dental needs with the highest quality and latest technology.
Staff

Bonnie
Bonnie graduated from the college of San Mateo dental assisting program. She has more than 30 years experience working in dental offices, both at the front desk and also assisting in the back. Bonnie truly loves helping her patients and co-workers, and can often be seen jumping from front to back to help wherever she is needed.

Outside of work, she enjoys the outdoors. She loves to swim and spend time with her family and grandchildren. She also loves to garden and cook for her family.
Cindee Pitcher
Cindee is our second assistant here at Timberline Dental Center and has been with the team for about 8 years. She grew up here in Cottage Grove and knows many of the patients that come to the practice. She is always happy and cheerful with patients and works to make them feel relaxed. She is a very kind and gentle person and knows how to make patients comfortable and at ease. Cindee is also an avid lover of animals and especially loves taking care of her cats in her spare time.
Ronnie Nowak
Ronnie is our head assistant and has worked for the practice for over 20 years. She has a very strong work ethic that is appreciated by all. Growing up in Cottage Grove, Ronnie thinks of the patients as family and they are always happy to see her here. Ronnie is busy outside the office with her own family including her grandchildren. She also loves working out at the gym, hiking and organized volleyball!
Sharyn
Sharyn is Dr. parsons wife of 18 years. She is a dental hygienist and floats between treating patients, front desk work and sterilization. She is a busy mom of two teenagers. Outside of the office she can be found watching her kids sporting events or volunteering at Greenhill Humane Society.
Aubrey Martini, RDH
Aubrey has lived in Cottage Grove her entire life and plans to stay in the area. She loves the atmosphere of small town living! While working, one of her top priorities is making sure her patients are comfortable and relaxed. She understands that coming to the dentist is not everyone's favorite thing to do so she tries to make the experience as pleasant as possible. She loves her job and strives to be the best dental hygienist that she can be.
In her spare time Aubrey enjoys spending time with her family and friends. She loves the outdoors including riding quads and snowmobiles, spending time at the lake or taking a drive. She can always be found doing something fun on the weekends!
Amy Werner, RDH
Amy grew up in the Eugene/Springfield area and now enjoys living in the small town of Creswell. She takes pride in a gentle touch and easing the stress of patients who have dental anxiety. "I want my patients to look forward to coming in for a cleaning, not dread it!
Outside of work Amy and her husband have two teenage daughters who keep them busy. She also enjoys camping and riding ATV's year round.